Hello Texans, welcome back to moving season: the busiest (and most stressful) time of the year. It's estimated that 80% of all renters move between April and September, with June and July being the most popular months. We want to share how a prepaid energy plan can make your move easier.
Pogo's Prepaid Energy Makes Moving Easier
In Texas, that means sweat-drenched afternoons under the sun, trying to carry your old couch up a set of stairs into your new apartment. Here at Pogo Energy, we think you deserve some kind of reward for all of that effort, but we know that just getting all of your stuff into your new place is just the beginning.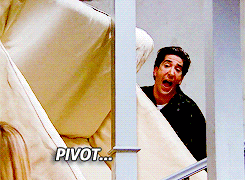 Make Life Easier is Essential When it Comes to Moving
You've probably heard all kinds of moving tips over the years – making a checklist, lifting with your knees, etc. – but here's one you probably haven't heard just yet: you should make the switch to prepaid energy once you get to your new place
Think about it, how much time did you actually spend in your new apartment before signing the rental agreement? Do you know how much energy you're going to end up using in those first few months? Are the windows leaky? What temperature is your new fridge set to? Does your unit have energy efficient lights or plugs?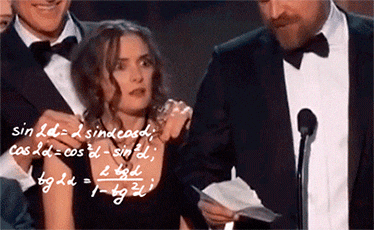 Not knowing those answers could cost you hundreds of dollars if you sign yourself into a long-term contract with one of the big guys. Between misleading offers, high rates and hidden fees, you'll have no clue why your energy bill ends up being way higher than expected – or if you're using more energy than you should be.
If you end up wanting to give your old energy company the finger on the way out, well, we wouldn't blame you. In fact, we'll help you do it.
Isn't it Time You Were in Control of Your Electricity Bill?
A prepay power plan – when it's done right, lets you know exactly how much you're spending on your electricity as you're using it. Having the insight into you energy usage gives you the power to adjust your usage and save yourself money, and headache. That extra money in your pocket can help you recoup whatever moving fees you racked up – or, if you guilted all of your friends into helping you move (looking at you, Steve), you can treat them to some Whataburger and know you're not breaking the bank. Our customers save money that'll buy you quite a few (meaning a whole stinking lot of) honey butter chicken biscuits! And making the switch only requires about a minute of your time.
It's that easy: you sign up, you load up $20 or more and you get the power turned on the same day. And your first three days are free!
It literally takes less time than unpacking a box or setting up your Playstation or figuring out how to start your #MovingDay Instagram Story. Plus you get the peace of mind knowing that you're dealing with a company that *averages* five star reviews. Our customers love us, how many other Texas energy companies can say that?
The other guys make you pay a deposit and/or a setup fee, and would charge you a crazy cancellation fee if you decided to switch after signing up. Why do that when you just paid to move all of your stuff plus paid your first month's rent AND a new security deposit? Instead, just load up $20 into your account, and that $20 goes right to work for you – after those three free days, of course. Sure, prepaid means paying as you go, but it ends up saving you a bundle in the long run.
Not only do you get the satisfaction of knowing you're not paying too much, but you'll get to feel good about not giving any money at all to a company that couldn't care less about you. The other guys *want* you to not find out about the leaky windows or inefficient lights that drive up your energy costs. Not us! We send you daily text alerts so you know exactly how much energy you're using every day – and our blog has plenty of great tips for cutting that number down to save even more money. And then we reward you for saving money by giving you Pogo Rewards each and every month – which you can use to get things like discounts, food and more. So really, you're doubling up on savings. Savings-ception!
That extra cash sure comes in handy when you're moving, right? And you can also feel good about the money you *are* paying with us, since you're also getting 100% clean energy. And you're getting some of that money back through Pogo Rewards, too! Saving money and saving the world at the same time sure feels good, right?
You're about to upgrade your living space, why not upgrade your energy provider as well? And when moving day finally comes, and you'll feel just a little bit better when you carry that old dresser up six flights of stairs.