As you age gracefully into your mid-20's (or late 20's… or if you just turned 29 again), staying ahead of trends gets even harder. Life is busy now! You're not as plugged in, you don't really *get* this whole Soundcloud Rap thing and you definitely won't tell anyone, you got a bit hungry after seeing an Applebee's commercial last week.
Listen, we're not saying that you peaked a few years back or anything, but maybe you've lost your fastball. Well, we can help you recover some of that hipster cred, and save you plenty of taco money in the process.
Save money on your electric bill
Here's the secret – and stick with us here, because it sounds pretty wild: pay-as-you-go power. More commonly called 'prepaid energy' (which we scoff at), it actually rocks, as long as it's done the right way. Pay-as-you-go electric services means no hidden fees, no BS (bill shock) and full transparency. You know, the way we expect things to work.
Discovering prepaid energy is like when you dealt with crummy lunch options near your office until one day, you stumbled upon a great pho place tucked away in an alley. What do you mean, this has been here the whole time while I've been suffering? Making a discovery like that is great on its own – but when it replaces something you're sick of anyways, that makes it even better, right?
Don't fall for their tricks
Odds are, you (and your friends) are getting ripped off by one of the big guys – and getting shocked by sky-high bills at the end of each month. That 'free nights and weekends' plan you signed up for? Buddy, it's a scam.
Once you try pay-as-you-go power, you'll kick yourself for not knowing about this sooner, and you'll be the first to tell all your friends about it. More money in your pockets means more margaritas for you and your crew, right?
Not sold on prepaid electricity just yet? Hey, we get it; most other prepaid companies trick and scam you just like the big guys. That's why Pogo Energy exists: to do something right and do it the right way. Here are some more reasons why you should give it a chance (not the rapper).
Pogo puts you in charge of your electric bill

Raise your hand if you've ever had to adjust your budget after getting an energy bill, and missed out on a great night out with your friends. Unless your parents are oil barons, it's probably something you've experienced. Well, with prepaid electricity, you know – and control – how much energy you're using every day.
Worried about spending too much on energy? Our daily alerts let you know how much energy you're using as you're using it – not a month later, when it's too late – so you can make some adjustments to your usage.
Hate it when all of your bills hit at once? Never worry about that again. Our pay-as-you-go model means you make payments at your own pace, depending on your financial ability and budget. No more wondering how you'll get to payday!

There's no sugar-coating it: signing up for a new energy company usually sucks. You pay a huge deposit and fees way before getting that wildly unpredictable (and likely way-too-high) bill after the first month.
Why pay twice (and too much!) for that first month of energy? Want no deposit electricity? With Pogo, there's no deposit and no invasive credit checks. You just enroll on our site, charge up your account with as little as $60, and boom, your power will be on later that day.
Connection fees? Nope.
Disconnection fees? Nah, son.
Reconnection fees? See above.
Low balance fees? Never. Why are these even a thing?
Spiders? Don't have those, either.
Snakes? We're afraid of 'em, don't judge.
No Commitment, Big Savings
The only thing that we can't help with is the crushing weight of your parents' expectations, but if it helps, we're not gonna judge you for anything.
No Long-Term Contract
Have a fear of commitment? Hey, no judgment here.
Here at Pogo Energy, we don't require you to sign your life away with a long-term contract. We're pretty darn confident that you'll be satisfied with your service (after all, our customers love us), but if you don't, it sure doesn't help anyone to lock you into a long-term deal. That's how the big guys make money, and it's not fair.
Save Money
Again, a dollar saved is a dollar you can put towards tacos. With Pogo, your rate will be cheaper than conventional billing power companies – plus we break down your usage and, as mentioned above, send you daily updates.
In addition to our lower rates, we'll help you keep your usage low, which doubles up your savings! Go ahead, add that guac, champ.
Influence a world with less pollution
Can't shake the feeling of existential dread that comes with knowing that your money is going towards a company that is making everything worse for everyone?
Well, those big energy companies are among the worst offenders when it comes to carbon pollution. Here at Pogo, we use only 100% renewable energy, which is just as reliable and effective as the energy you're getting from the big guys, but without harming the environment. And it doesn't cost you more.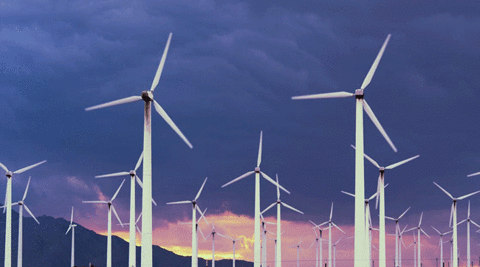 We sure hope that's something that matters to you – we're trying to save the world, after all – but even if it's not, it's a cool bonus on top of all the savings!
Respect!
In addition to everything above – the fair pricing, the transparency, the ethical practices – we also won't ever, for any reason, turn off your power at night, on weekends, on holidays or during extreme weather. Even if your balance goes negative, we won't disconnect you.
Need a deferred payment plan because your electric bill or energy cost is higher than expected? We offer one – and don't have any fees, interest or credit checks associated. The only condition – and our nerdy lawyers made us put this in – is that you have to repay prior to terminating or switching service. But hey, we know you're good for it.