Jon Snow's full title is a mouthful. First of his name, the White Wolf, the 998th Lord Commander of the Night's Watch, King Crow, the Prince who was Promised, King of the Andals and the First Men, the Undying, Lord of the Seven Kingdoms and protector of the Realm.
We'd like to add one more: Pogo Energy customer
Okay, so Winterfell isn't exactly on the Texas power grid. Heck, none of Westeros (or Essos!) even has electricity to begin with. So what? George R. R. Martin hasn't finished the series yet, so as far as we're concerned, the whole thing could be happening somewhere in West Texas. It's a big state! But we digress.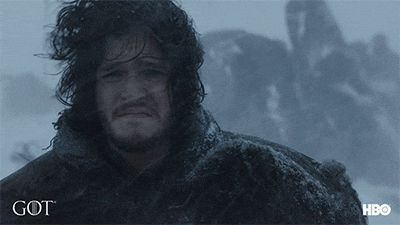 Jon Snow is everything we love about a Pogo Energy customer
Here's why:
As a Pogo Energy Customer He's trying to save the world from an apocalyptic climate threat
Given the spoiler free-ness of this blog, the last time we saw Jon Snow, he was uniting forces with Daenerys Targaryen and asking Cersei Lannister for help defeating the Night King's army of undead. Winter is coming, after all!
But let's roll back the tape. His quest boils down to this:
There's an imminent apocalyptic climate threat

…that seemingly can't be stopped

…and that his world isn't prepared to fix

…and the people in power (in this case, Cersei) don't believe the gravity of the threat

…and those same people refuse to do anything about it
Sound familiar? Here at Pogo, we're dedicated to combating climate change by providing 100% renewable energy. Climate change isn't a matter of belief – just like how the Night King is coming whether or not Cersei believes that he exists – and like Jon Snow, we're trying to actually do something about it.
But it's not just about convincing the people in power to do something about it – Jon is doing what any good millennial (granted he's from a different millennium entirely) would, and recruiting all of his friends to help fight this threat as well. Way to go, Jon!
He's really just an overworked millennial
Jon Snow never asked for any of this.
He was never seen as a true Stark by his family, nor did he want to lead the Night's Watch or become the King in the North. Back in Season 1, he just wanted to go serve on the wall and find some purpose in a life that had been unfair to him. A few years later, he's basically working five different jobs!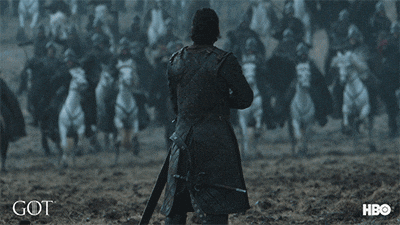 Another key millennial trait that Jon Snow has in spades: he'll be friends with anyone, regardless of social class. His best friends are Samwell Tarly, who is the only nerd in all of Westeros (hey, nerd culture is mainstream now, Sam would love 2019!) and Tormund Giantsbane, one of our favorite Free Folk who isn't even from Westeros and wasn't welcome south of the wall until Jon Snow brokered a peace between their people.
Jon Snow is here to break down cultural barriers and shatter societal prejudices ingrained by previous generations, baby!
And let's not forget about that killer beard/man-bun combo. Jon Snow, like modern-day millennials, doesn't bend the knee to the razor industry in order to conform to society's definition of professionalism. Nope, he's letting his relentless effort and accomplishments speak for themselves. These are all sound qualities of a Pogo Energy Customer.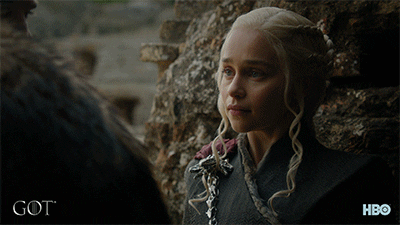 Basically, he's all about challenging the status quo. Sounds like a millennial to us! As you know by now, millennials love us because we do the same thing.
Remember how shocked Jon Snow was when Olly and Ser Allister both started stabbing him at Castle Black? Well, that's exactly how many Texans feel when getting their bills after being promised free nights and weekends. That, and many other plans out there, are scams in disguise. Nobody likes B.S.! Are we comparing our competitors to everyone's least favorite character (Olly) in the entire show? You bet we are.
Speaking of scams, there's a so-called "free pass" plan out there that's anything but free. Turns out the actual rate is 14.5¢/kWh. That's… well, let's just say we're not lighting up over it like Tormund does when Brienne walks into the room.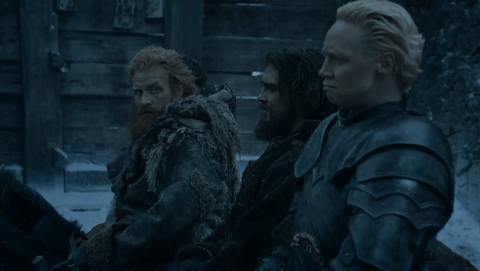 That's a rate that very few can afford – even the Lannisters might not be able to pay that debt – but rolling with us means you'd pay as little as 6.7¢/kWh. Translation: switching to Pogo is like taking a big ol' swing of Heartsbane and slicing your energy bill in half.
Remember, Ned Stark always said that the one who passes the sentence should swing the sword. That's why we put our customers in charge – all that's left to do is switch to us, and you can swing that sword at our industry's Bill Shock model. Rather than waiting until the end of the month – just like Jon Snow waiting for – to see what the damage is, our pay-as-you-go system puts the customers in charge, and we'll never resort to hidden fees just to make a profit. Other energy companies want to keep you in the dark until the time comes to pay the bill, but we send out daily text alerts to let you know exactly how much you're using.
Let's face it, a modern day Jon Snow would probably have some issues with the way that most Texas energy companies operate.
Bonus: He is the true heir to the throne of Westeros
We like to treat our customers like royalty – doing things like Pogo Rewards and not requiring a deposit to start – but let's be honest here, having an actual king as a customer would be pretty cool.  
Besides, he'll need all of the help and resources he can get in his fight against the Night King and/or Cersei. With Pogo, he could save $254 per year (if he had energy bills to pay, at least), which probably buys plenty of Valyrian Steel and Dragonglass.